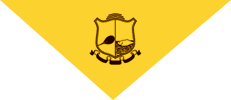 Fishing Products
Silver Shield is largely involved in recreational fishing or widely known as sport fishing.
The basic requirements/ tools for sport fishing include – reel, rod, line, and baits..
However, as with any other sport, there are a lot of add-ons to the basic tools such as wire leaders, swivels, weights, float...the list is endless.
For any queries or if you would like more
information
Contact us
Mail us at : sstco@eim.ae
Or call us on : +971 4 224 6979
Our Address is :
Silver Shield Trading Co LLC
Deira,
Dubai, U.A.E
P.O Box: 23512
Or use the enquiry form
here